Dramatically reduce your need for nicotine...
✓

One session will have an immediate impact

✓

Book a free consultation, no commitment

✓

Discover all the answers to why you can't quit smoking

✓

My hypnotherapy reinstates to you that you're a none-smoker

✓

Unique and proven system frees you from the urge to smoke

✓

One 2 1/2 hour session saves your health and your wallet's too, no more expensive habits!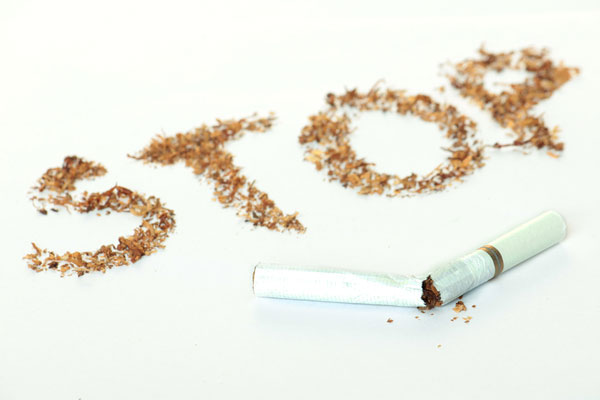 Stop smoking today...
Book your free consultation: Call 07708 130 832
Take your first step to a new you: Call Me On: 07708 130 832 to book an appointment and visit my Leeds clinic.
Read On...
Have you tried to stop smoking many times but not given up yet?
Cigarette packs are plastered with gruesome images of the disturbing effects of smoking, yet it still doesn't seem to put you off…
Wonder why…?
You know about the damaging health problems yet you can't seem to stop. You've tried patches, e-cigs, gums and other nicotine replacement treatments (NRT), but NONE of them seem to work on you.
Let me explain why you're struggling to quit; it might not appear to be that obvious.
During our one-to-one consultation, you'll discover all the answers by yourself. And when you have all the answers, it's going to feel like you've found the key to unlocking the gate to becoming a non-smoker.
Hypnotherapy can drastically help you reduce all cravings, nicotine withdrawals and lower the chances of weight gain.
The control centre that allows you to stop smoking is in your mind and that is where you can bring hypnotherapy in. Hypnotherapy changes the way your thoughts are processed and reinstates to you that you're a none-smoker, just like you were when you were first born.
Book your free consultation: Call 07708 130 832
A huge part of giving up smoking is letting go of the routine and viewing cigarettes very differently. Hypnotherapy has fast become a safe and popular form of treatment to assist you in doing this.
If you're thinking about trying hypnotherapy to help you quit then the first thing you need to do is make sure you're ready to give up for yourself. Hypnotherapy is going to be more successful when you're totally ready to quit – you might not get a good result if you believe you 'ought' to stop, or you're choosing to quit because you're being pressurised by a family member or someone else.
During a session, I will put you into a deeply relaxed state, allowing your mind to become a lot more open and receptive to suggestions. I will work towards changing your daily thought patterns by offering suggestions like: 'I really don't want a cigarette' or 'I'm repulsed by the smell of cigarettes'. One session is usually enough for most people, however, some might find a follow-up session beneficial.
Support after the session
I will give you a hypnotic audio recording to listen to on a regular basis and I will have taught you techniques during the session that you can use afterwards to help you make the transition to becoming a non-smoker.
Follow-up session
I will offer this to you within 3 months of your session.
I aim to address everything in one session but there might be occasions when you feel the need to return such as a stressful event tempting you to return to smoking, intense cravings or weight gain. You can come and see me for a 60 minute session for free.
Cost: The cost for Stop Smoking Therapy is £175.00. The session lasts 2 ½ hours. During the first half of the session we will spend some time chatting about yourself and your relationship with smoking, exploring any anxieties that you might have and plan your therapy. We will work together in hypnosis for the second half of the session.
Please note: Hypnotherapy has a very good success rate on people who really want to quit and are totally committed to stopping.